Fertility for Women and Men
​
Pregnancy and Postpartum
​
Custom Herbal Formulas
​
Facial Rejuvenation
​
Menopause Help
​
​
Pain Management
​
Lyme Disease Treatments
Traditional Chinese Medicine
Herbal and Nutritional Treatments
Many people do not realize that we have choices when it comes to our health. Alternative therapies can be an excellent complement to conventional western medicine for many health issues. Practitioners of Chinese Medicine have been ministering to health issues for more than 2000 years, and Rhoda has 20 years of experience working with different issues related to pain management, women's health and fertility.
Meet Rhoda Climenhaga, L.Ac.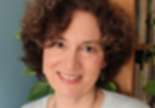 Balanced Ways, Acupuncture, is the heart child of Rhoda Climenhaga, L.Ac., an acupuncturist and herbalist with twenty years of experience. Rhoda was considered one of the best acupuncturists in the San Francisco East Bay, and now she has come to New York! With her, she brings her unique style that women love so much, gentle and highly effective acupuncture and herbal treatments coupled with an authentic, caring presence. Her care leaves you feeling safe, heard, and nurtured.
Rhoda's dream to build a center where women's physical, emotional, and spiritual health can be treated in one place is coming true thanks to Rhoda's commitment to meditation, and to the virtual world. The acupuncture and herbs go a long way to creating balance, and sometimes we need a little extra support.